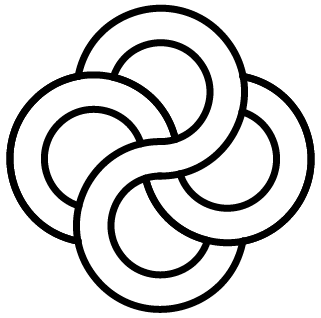 Samavesh Policy Summit 2023
Samavesh is holding its annual policy discourse summit in New Delhi, India on 16-17 December, 2023. Applications for the summit are open now.
You can participate in Samavesh either as a presenter or as a discussant.
What is Samavesh and how does it work?
Samavesh is a four-year-old community of 500+ (and growing) public policy professionals from academia and practice who are curious about policy challenges of our times.
How does Samavesh work?
Discourses are powerful tools to sharpen a policy idea. But they tend to go vague and hence lose their potential. Over four years, we have developed a framework using which we create powerful policy discourses. It all begins with a policy argument. A presenter presents a policy argument in front of the discussants of the community in 7 minutes. The discussants engage with that argument and try to critique the idea or build upon it. We have tried it for the past 150 discourses and trust us, it does wonders.
What is Samavesh Summit and how can I participate?
Samavesh Policy Summit is an annual gathering of the discussants who are interested in participating in policy discourses using Samavesh rules. Although we love discussing policy ideas as much as we can, but due to paucity of time we hold 12 Samavesh discourses. These 12 discourses are selected based on an argument abstract submission. Anyone interested in policy discourses can apply to be a discussant. Due to limited seating capacity at the venue, we also have an option of online participation.
Selection process for Presenters
Round 1: Abstract Submission
Lucid and simple arguments are the basis of a Samavesh policy discourse. Jargon-heavy arguments do not allow a layperson to understand the context, and thus, are exclusionary. In Samavesh, we put the onus of simplification of the argument on the speaker. The presenter applicants are requested to send a brief write-up (called abstract) efficiently explaining the policy idea in the form of an argument. The write-up should include the following:
Establish your problem well.
Any problem is not a policy problem. Make sure that you explain why the problem is a public policy problem.
Share your approach to tackle this problem.
Evaluation and outcome: Samavesh team will select 30 abstracts (maximum). Note that the committee will not provide comments for the rejected candidates of the first round.
Round 2: Clarification and detail write-up
The selected 30 applicants will get the time of X days to submit a revised document providing clarifications. This revised document will replace the abstract submission.

Evaluation and outcome: The second-round applications will be evaluated by an esteemed panel of "Samavesh Summit 2023 Evaluation Committee." 20 candidates will be selected. Detailed comments will be given for the rejected candidates.
Round 3: Presentation round
The applicants will translate the document submitted in round 2 into a 7 minutes presentation. The presentation has to be simple and crisp. The audience of this presentation will be general policy practitioners who understand the policy world but are not experts in a particular field.

Evaluation and outcome: The presentations will be evaluated on the basis of clarity of thought, presentation style, and time taken. The presentation should not deviate from the core argument of the round 2 submission. 12 presenters will be selected and additional 3 candidates will be waitlisted.
Samavesh Policy Summit 2023 Timeline
| | Date |
| --- | --- |
| Round 1 Application opening | 1 October 2023 |
| Round 1 Application deadline | 6 November 2023 |
| Round 1 Results | 7 November 2023 |
| Round 2 Clarification deadline | 10 November 2023 |
| Round 2 Evaluation Results (with comments) | 19 November 2023 |
| Round 3 Presentations | 2 & 3 December 2023 |
| Round 3 results | 4 December 2023 |
| Allotment of slots | 5 December 2023 |
| Run through of presenters with moderators | 9 & 10 December 2023 |
| Samavesh Policy Summit 2023 | 16 & 17 December 2023 |
Points to be noted:
Physical participation for the discussants is limited to the seating capacity of the venue. Entry to the venue is via invite only. The invitation will be sent only to the candidates who will apply to participate as a discussant. The selection criteria of these candidates are not yet decided by the Samavesh team.
Presenters will receive the certificate of presentation signed by the chairperson of Samavesh Summit 2023 Evaluation Committee.
The discourse paper will be published in the summit journal. Presentation credit will be provided to the presenter in the journal.
No travel or accommodation allowance will be provided to either presenters or discussants. The presenters can ask for a formal letter of selection signed by the "Chairperson- Samavesh Summit 2023 Evaluation Committee" if they seek individual reimbursement of travel or accommodation from their respective institution.
Samavesh Rules
Samavesh uses the Chatham House Rule, which states the following:

"When a meeting, or part thereof, is held under the Chatham House Rule, participants are free to use the information received, but neither the identity nor the affiliation of the speaker(s), nor that of any other participant, may be revealed."

The decision by the moderator will be abided by the discussants.

Usage of fallacies is not allowed. Some examples are given below:

Attacks the character, motive, or some other attribute of the person making an argument rather than attacking the substance of the argument itself.
There is no hierarchy in a discourse, and each and every individual is equal. Authority and appeal to one's authority are prohibited.

Maintain inclusivity.